Fantasy Big Brother
Second series (2010)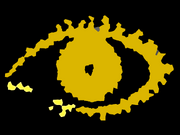 Housemates
Name
Entered
Exited
     
Lisa
Day 1
Day 51
Nadia
Day 1 
Day 51 
 
Princess
Day 23 
Day 51 
 
Josh
Day 1 
Day 51 
 
Khongordzol
Day 23 
Day 51 
 
Jon
Day 23 
Day 48 
 
Saoirse
Day 3 
Day 44 
 
Alexandra
Day 1 
Day 37 
 
Daniel
Day 1 
Day 30 
 
Michael
Day 3 
Day 30 
 
Taylor
Day 23 
Day 27 
 
Jessica
Day 1 
Day 23 
 
Corin
Day 1 
Day 16 
 
Ryan
Day 3 
Day 10 
 
Legend
Winner
Evicted

Fantasy Big Brother 2010 was the second series of the reality television series Big Brother, a series in which a number of people live in an isolated House being watched by cameras 24/7. Each week, the housemates nominated their fellow housemates for eviction with one person being evicted every Sunday. The series launched on Saturday June 26 2010 and ran for 7 weeks until 15 August, with the winner receiving a "£250,000" prize.
Main article: Fantasy Big Brother 2010 House
Housemates
Edit
Main article: Fantasy Big Brother 2010 Housemates
Weekly Summary
Edit
Day 1 → Day 10 (June 26 → July 5)
Entrances

Alexandra, Josh, Nadia, Daniel, Lisa, Jessica and Corin entered on Day 1.
Ryan, Michael and Saoirse entered the Secret Room on Day 3.

Tasks

On Day 1, housemates were split into two teams based on their gender and were asked to cycle an exercise bike to keep a lamp on. The team who had their lamp on the longest would win the task and would have to "evict" a member of the other team from the House. The females won the task and chose to "evict" Daniel.
On Day 6, five housemates were chosen to take part in the first House Leader task was set – a soccer penalty shoot-out. One housemate was chosen as the goalkeeper and was ineligible to compete. The housemate to score the most penalty kicks would become the House Leader, be immune from eviction and would be allowed to watch a movie containing Saoirse later that night. Corin won the task.
On Day 7, housemates started an American shopping task to celebrate Independence Day:

Jessica, Nadia and Saoirse had to make and cook 20 apple pies over Day 7 and Day 8. Each pie made would give the housemates £20.
Everytime Big Brother played the song "Get Your Head in the Game" into the House, Daniel, Josh, Michael and Ryan (who had to be dressed a llamas over the task) had to go to a basketball court and score one basket each within five minutes. Each basket scored would give the housemates £1 and wearing the llama costumes at all times gave a bonus of £25 each.
Alexandra and Lisa had to practise log rolling on Day 8 and on Day 9, they had to stay together on the log for two consecutive minutes. Each second on the log at the test on Day 9 added £1 to the shopping budget.
On Day 9, House Leader and President Corin had to make a speech at a special buffet for the housemates to celebrate Independence Day and had to be addressed as Mr. President for the duration of the task. Creating a good enough speech added £100 to the shopping budget.
Housemates made £347 over the course of the task, which four housemates then had to gamble on slot machines to make £450 within 45 minutes. They passed this task and won a luxury shopping budget next week.

Twists
After the females chose to evict Daniel, Daniel was taken to the secret room and was joined by three new housemates. They were then all given a task to protect their own secrets. Daniel was asked to dress as a woman and maintain his cover after he entered the House. Michael was the brother of Lisa, Ryan was a soccer player and Saoirse was an actress. Any housemate whose secret was discovered was put up for the public vote this week.
Exits
Ryan was evicted on Day 10 with 63.6% of the public vote.
Day 11 → Day 16 (July 6 → July 11)
Tasks

For the House Leader task, each housemate was individually put into a room filled with red objects and a black chair. Housemates had to figure out that all they had to do to pass the task was to sit on the chair. Nadia, the quickest housemate to do so, won the task and became the House Leader.
On Day 13, housemates started a "Punishment Week" shopping task where housemates had to take part in a number of punishments which completing would add money to the shopping budget.

On Day 13, Corin, Daniel and Jessica had to paint a picture and then sit in silence watching it dry.
On Day 14, Saoirse dressed up as Justin Bieber and Jessica and Lisa dressed as fangirls. They were then locked in solitary confinement where Bieber's song "One Less Lonely Girl" was played on a loudspeaker in a loop for 4 hours. Then, later in the day, Lisa the fangirl had to "marry" Justin Bieber.
Alexandra and Jessica had to campaign for men's rights for 12 hours on Day 15.
On Day 15, Jessica, Josh and Michael were put into the 25oC task room in their underwear. The temperature in the task room was decreased by 1oC every minute until the temperature reached -20oC. The longer they lasted in the room, the more money they earned.

Exits
Corin was the second housemate to be evicted from the House on Day 16.
Day 17 → Day 23 (July 12 → July 18)
Entrances

Jon was chosen by the housemates to enter the House on Day 23 in a live game of Blind Mate.
The contestants not chosen - Khongordzol, Princess and Taylor - entered the Secret Room.

Tasks

For this week's House Leader task, housemates took part in a game of the Weakest Link against each other. When only two housemates remained in the game, they answered 5 questions each and whoever answered more correctly became the House Leader. Alexandra won the task.
For this week's shopping task, housemates played in 3 game shows - Dress As Your Answer, Blankety Blank and Blind Mate - each having an opportunity to get money for the shopping budget. Housemates earned £165 for next week's shopping.

Exits
Jessica was evicted on Day 23 with a record 84.5% to evict.
Day 24 → Day 30 (July 19 → July 25)
Events
On Day 30, Big Brother left the House and was replaced by Big Mother until further notice.
Tasks

The three non-housemates competed for the title of mini-house leader on Day 24. Each housemate had to play a putting game and the non-housemate to get the golf ball in the hole in the fewest amount of shots became mini-house leader. Princess won the task and was given a more comfortable bed, a special dinner prepared by the housemates in the main house and a chance to sell herself to the public so they would vote for her to become a housemate.
On Day 24, housemates competed in a task to gain access to the party room with new housemate Jon. Each housemate answered a question about Jon and housemates who answered correctly gained access to the room. Daniel, Josh and Saoirse answered correctly and Jon was allowed to take another housemate with him to the room. He chose Alexandra.
For the shopping task, housemates were split into two bands, Lisa's Ladies (consisting of Alexandra, Josh, Khongordzol, Lisa and Nadia) and the Smustlers (consisting of Daniel, Jon, Michael, Princess and Saoirse). Each band had to create their own original song to perform for the eviction crowd outside on Sunday night. The Smustlers won the task and the housemates won immunity from eviction next week and were the only housemates eligible to become House Leader.

Exits

Taylor was evicted on Day 27 without ever entering the main house.
Michael and Daniel became the 4th and 5th housemates to be evicted from the House on Day 30 with 5.1% and 10.5% of the public vote to save respectively.

Day 31 → Day 37 (July 26 → August 1)
Tasks

On Day 31, Jon, Princess and Saoirse took part in the House Leader task, where they had to go on a 2 minute date with Big Mother. Princess had the best date of the three and became the new House Leader.
On Day 34, housemates began a pirate themed shopping task comprising of 2 tasks.

One of Jon, Josh and Khongordzol had to be on the crow's nest of a pirate ship at all times for the duration of the task. Whenever they see an enemy, they had to shout on the housemates.
When the housemates heard the shout, Lisa or Nadia had to defeat the enemy by turning a wooden pirate using a sword. The person who was not first to do this had to jump off the plank of the ship into a pond.
Josh, Princess and Saoirse had to dig for a treasure chest in the beach zone of the garden.

Housemates failed the task as each part of the task was failed.

Exits
Alexandra was evicted on Day 37.
Day 38 → Day 44 (August 2 → August 8)
Tasks

For this week's House Leader task, "Great Walls of Fire", housemates had to stay in an overheated room until they wanted to leave. As the last housemate to leave, Josh became the new House Leader.
For the weekly shopping task, housemates had "Ignore the Obvious". Big Mother sent in a number of things into house, such as a cop chasing a robber, a streaker, a maid cooking the housemate's food for a dinner party and a puppy. Reacting to any distraction incurred a fail. Housemates were allowed 25 fails between them over the course of the task.

Exits

Saoirse was evicted on Day 44.
Big Mother left the House on Day 44 and Big Brother returned to the House.

Day 45 → Day 51 (August 9 → August 15)
Exits

Jon was evicted on Day 48.
All the finalists left the House on Day 51.
Bribery Bear
Edit
Located in the lounge is a statue of a bear, known as the Bribery Bear. The bear gives housemates secret tasks to gain rewards for themselves or other housemates.
Day
Recipient
Task
Reward
Result
Punishment
Day 2
Josh
To break the light bulb attached to the other team's excercise bike.
Higher chances of winning the first task.
Failed
The male team's bulb was broken on Day 3, leading to them losing the task.
Day 4
Lisa
To help the new housemates keep their secrets safe.
Immunity from the first week's eviction.
Failed
Lisa was put up for eviction in Week 1.
Day 5
To give another female a haircut that makes them cry.
"A special surprise" (This turned out to be a home video from her childhood containing Michael)
Passed
Day 7
Alexandra
To set off the sprinklers in the bedroom and wake everyone up.
A chance to figure out one of the new housemate's secrets.
Passed
Day 13
Jessica
To ignore Alexandra and Jessica between the hours of 11am and 7pm
A party with food, music and alcohol for Nadia's birthday.
Failed
Jessica had to complete all of the tasks in the "Punishment Week" shopping task.
Day 19
Nadia
To do no housework for the entire day.
Access to the secret beach area of the garden for all housemates.
Passed
Day 35
Jon
To cause an argument between at least 2 housemates.
A newspaper from the outside world to read.
Passed
Day 37
Princess
To be the direct reason that 3 people quit the "Great Walls of Fire" task.
A luxury private room to herself.
Failed
Princess was forced to sleep in a basic private room resembling a prison cell.
Day 40
Saoirse
To destroy Princess's cigarettes.
"Little Sister", a robotic servant for the housemates.
Passed
Day 45
Nadia
To give each housemate a psychic reading, and to make one housemate cry from their reading.
Access to the party room for all housemates.
Failed
Nominations Table
Edit
Week 1
Week 2
Week 3
Week 4
Week 5
Week 6
Week 7
Nominations received
Day 23
Day 27
Day 44
Final
Lisa
Failed
Mission
Alexandra,
Corin
Nadia,
Jessica
Housemate
Princess
Alexandra,
Nadia
Saoirse,
Princess
Princess,
Jon
Winner
(Day 51)
12
Nadia
Passed
Task
Alexandra
Michael,
Jessica
Housemate
Khongordzol
Josh,
Lisa
Saoirse,
Princess
Princess
Runner-Up
(Day 51)
7
Princess
Not in
House
Non-Housemate
Not
Eligible
Lisa
Lisa,
Nadia
Lisa,
Nadia
Third Place
(Day 51)
7
Josh
Passed
Task
Saoirse,
Alexandra
Nadia,
Daniel
Housemate
Not
Eligible
Alexandra,
Khongordzol
Jon
Princess,
Jon
Fourth Place
(Day 51)
5
Khongordzol
Not in
House
Non-Housemate
Not
Eligible
Lisa,
Alexandra
Jon,
Saoirse
Jon,
Princess
Fifth Place
(Day 51)
3
Jon
Not in
House
Housemate
Josh
to save
Nadia,
Alexandra
Lisa,
Nadia
Lisa
Evicted
(Day 48)
2
Saoirse
Passed
Mission
Corin,
Josh
Michael,
Daniel
Housemate
Princess
Lisa,
Josh
Lisa,
Princess
Evicted
(Day 44)
6
Alexandra
Passed
Task
Lisa,
Michael
Saoirse
Housemate
Princess
Lisa,
Josh
Evicted
(Day 37)
10
Daniel
Failed
Mission
Alexandra,
Lisa
Jessica,
Michael
Housemate
Khongordzol
Evicted
(Day 30)
2
Michael
Immune
Alexandra,
Jessica
Jessica,
Nadia
Housemate
Princess
Evicted
(Day 30)
4
Taylor
Not in
House
Non-Housemate
Evicted
(Day 27)
N/A
Jessica
Passed
Task
Corin,
Lisa
Lisa,
Josh
Evicted
(Day 23)
5
Corin
Immune
Alexandra,
Saoirse
Evicted
(Day 16)
3
Ryan
Failed
Mission
Evicted
(Day 10)
N/A
Nomination
note
See
notes 1, 2
none
See
note 3
See
note 4
See
note 5
none
See
note 6
See
note 7
Against
Public Vote
Daniel,
Lisa,
Ryan
Alexandra,
Corin,
Lisa
Jessica,
Saoirse
Khongordzol,
Princess,
Taylor
Alexandra,
Daniel,
Lisa,
Michael,
Nadia,
Princess,
Saoirse
Alexandra,
Lisa
Jon,
Lisa,
Princess,
Saoirse
Jon,
Nadia
Jon,
Josh,
Khongordzol,
Lisa,
Princess
Evicted
Ryan
63.6%
to evict
Corin
53%
to evict
Jessica
84.5%
to evict
Taylor
22.1%
to become a
housemate
Michael
5.1%
to save
Alexandra
79%
to evict
Saoirse
44.6%
to evict
Jon
55%
to evict
Khongordzol
1.75%
to win
Josh
3.5%
to win
Princess
16.35%
to win
Nadia
23.6%
to win
Daniel
10.5%
to save
Lisa
54.8%
to win
Note 1: In Week 1, four housemates (Daniel, Michael, Ryan and Saoirse) entered the House with individual secrets. If the other housemates found any secrets, the person with the revealed secret would face eviction. Daniel and Ryan's secrets were revealed. Lisa also faced eviction as she was asked to help keep 3 of the secrets safe and failed the task.
Note 2: As House Leader, Corin was immune and was asked to save any person with a secret from nomination. He chose Michael.
Note 3: After not being chosen during the Blind Mate task, Khongordzol, Princess and Taylor entered the Secret House as non-housemates and the public voted for who they wanted to become housemates. The person with the least votes was evicted on Day 27 and the other two became housemates and entered the main house.
Note 4: All housemates at the beginning of Week 4 were due to face the public vote, but House Leader Jon was asked to save one other housemate. He chose Josh. All nominated housemates had to nominate one of the new housemates - either Khongordzol or Princess. The housemate who received the most votes faced eviction.
Note 5: For winning the Battle of the Bands task in Week 4, Jon, Princess and Saoirse were the only housemates eligible to become House Leader and the three of them could not be nominated in Week 5.
Note 6: Housemates were given a minute to nominate two housemates live. Any housemate who did not nominate or provide a valid reason for nominating did not count. After nominations, the nominated housemates - Jon and Princess - took part in a task, with the winner becoming the House Leader. The House Leader was taken off the nomination block and had to choose who to replace them in the public vote.
Note 7: For the final few days, the public were voting on who they wanted to win Fantasy Big Brother.